The beauty of Shaker kitchens never seems to fade.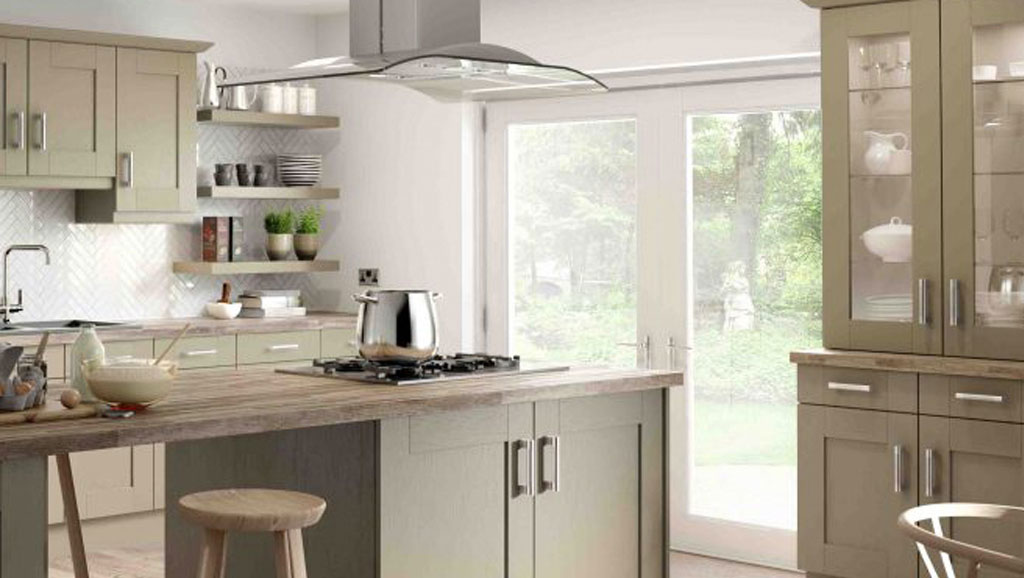 Shaker kitchens have been popular for many years now with their uncluttered and clean lines. The Shaker style is rather understated and elegant, which makes it an ideal choice for classic kitchen styles and country kitchen chic.
We have designed some beautiful contemporary kitchens in the shaker style, which epitomizes the skill and craftsmanship behind the timeless elegance. Using a 5-piece door front, the original Shakers created an elegant looking door of sturdy construction. The process is the same today with the door fronts being made from two rails, two stiles and a central panel which produces a solid structure and wastes very little material.
The Shaker style takes on different appearances when handles and accessories are added. The doors were originally painted in earthy tones which were naturally produced paints and dyes.
Shaker Kitchen doors in many shades
Today, Shaker kitchens come in virtually any colour under the sun as well as in natural woods: oak, beech, cherry, walnut and maple with the traditional grains of the wood featuring in the finished style.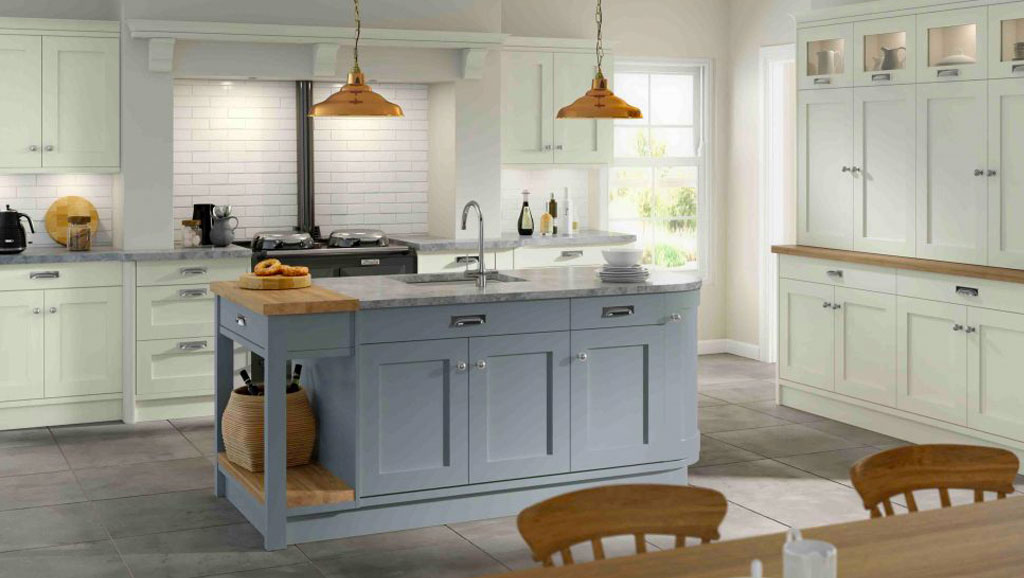 Storage is also an important element of the shaker design. With a modern twist, there are a number of ways in which we can spruce up your shaker-style kitchen with worktops, panelling, corniches and dynamic colour combinations.
Ethos has modelled their new 5 Piece Collection Shaker doors with a traditional, handmade aesthetic allowing for design flexibility with styles and finishes. Their four designs are each unique in their own right and the ranges, classic and contemporary, are a blank canvas for you to make your new kitchen to your personal taste.
When renovating your kitchen, you really can't go wrong by choosing a shaker door style. They are beautifully proportioned in their simplicity and stand the test of time. When you consider they were first made by the Quakers in the 18th century in the US, their classic design elements have made them firm favourites, on both sides of the pond, for many years.
Elegant natural wood kitchens
If you are looking for a more natural and exposed wood-styled kitchen we have some beautiful natural designs in crisp, light Lissa Oak or delicate tones of ivory and mussel matt finishes.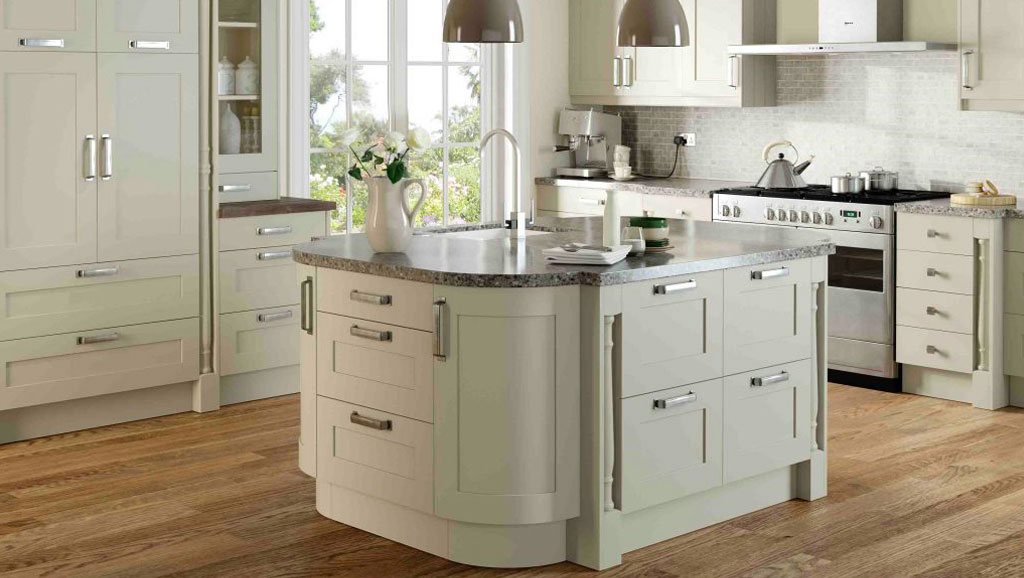 We also produce an updated classic shaker door in 10 uni-coloured wood grain finishes. This door is modern, yet rustic with a deeper sunken panel and a richly embossed legno grain structure to make it virtually impossible to distinguish from real timber.
With major advancements in surface coating technology, our finishes are highly scratch resistant, warm to the touch and will give your kitchen a super contemporary edge.
We also cater for customers with more lavish tastes with our trendy legno (wood-grain) finish or the crafted, beaded shaker design.
Country Shaker kitchens
The country kitchen look can be enhanced by plain floating shelves, and traditional painted doors complement natural wooden worktops. Alternatively, and in true shaker style, you can keep all your kitchen colours close to the cabinet door shades for a simpler overall look. Kitchen islands or free-standing units supply practical solutions and further functionality.
Although wooden worktops tend to be more traditional, the choice of a stone or marble work surface will produce a seamless effect and add dramatic contrast to darker painted doors. We offer some beautiful manmade worktops which many of our customers have found more affordable and easier to maintain.
Accessories can vary from natural materials, wood, cork and wicker. Rustic tiles on both the floor and the walls look equally stunning, and you can finish off the complete look with a stone sink which will complete the look and last for many years.