Kitchens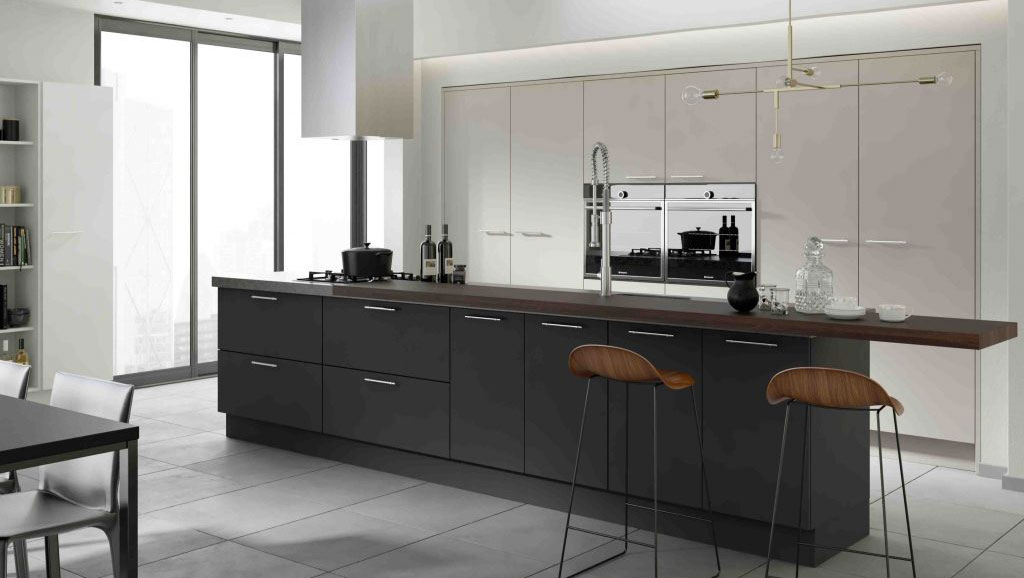 Choosing a new kitchen from Claremont Interiors
As a family business, we provide you with expert help and guidance when choosing a new kitchen. We are very proud of our business which has been designing, installing and manufacturing kitchens and interior furniture for over 30 years. We have some fantastic customers in Sussex who have returned to us every time they have moved to a new home.
Our innovative designs combine functionality, flair, durability and luxury to bring you a cutting-edge kitchen with the wow factor. Our doors, units and worktops are manufactured to a very high quality using the latest materials and machines which ensure your kitchen will be a perfect fit.
Budget conscious and eco-friendly kitchens
We can work with all sized budgets and specifications. If you are looking for your new kitchen to be eco-friendly, to complement your lifestyle, we also work with recycled materials. We recently incorporated recycled glass into worktops for one customer and refurbished traditional English Oak from another customer's existing pre-loved kitchen. Nothing is too much trouble.
Kitchens of all sizes designed, made and installed
We can design any kind of kitchen from a small single person's studio flat or holiday home to wide, open-plan kitchens that would grace the pages of glossy magazines and make you the envy of your friends.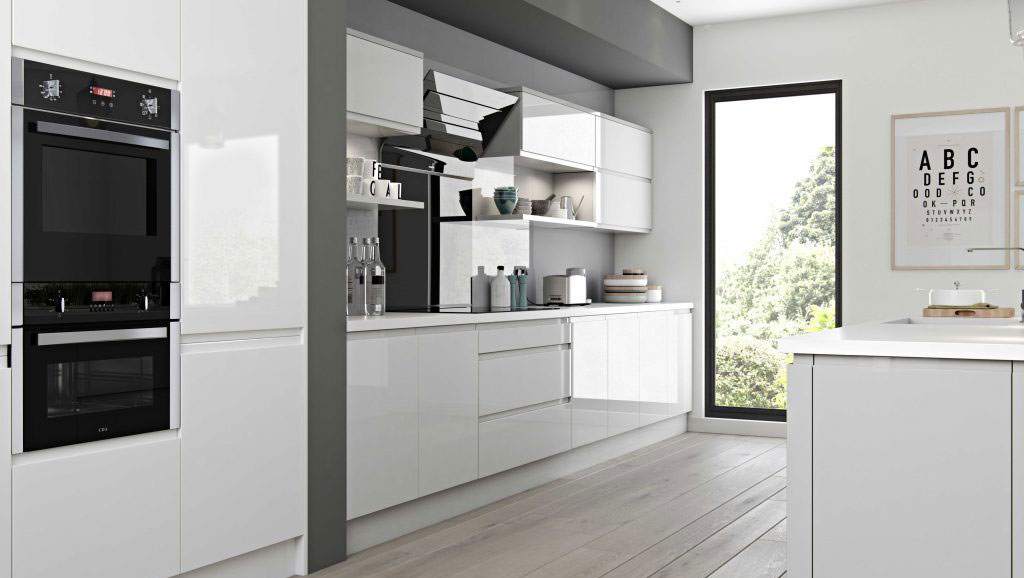 When you visit our showroom, we can show you our wide range of different finishes and styles. If you are looking for sleek lines, we have beautiful handleless ranges as well as traditional wood, painted finishes, high gloss doors and a vast range of accessories and storage solutions. We will help you narrow down the choice and think carefully about what is really important for you and your kitchen and show you just what can be achieved with some exciting additions and a little finesse.
Making use of your space
If your kitchen needs to be a functional and practical space, you need to maximise every centimetre from storing those jars of herbs through to your cleaning materials. Your decisions regarding taps, hot and cold filter water and vegetable storage will help us to personalise your design and make sure it works perfectly for your family and your lifestyle.
The kitchen industry has changed a lot in the last 10 years, and we have seen our homes become cosy sanctuaries during the lockdowns of 2020. Claremont Interiors will help you identify your goals and get to grips with the pros and cons of different options, showing you what can be achieved with your budget to make your journey enjoyable and exciting.  
Free kitchen consultation
Our no-obligation kitchen consultations include a realistic 3D image of your new kitchen space, and you can be assured, that as a professional company, you are in safe hands and that we can talk through any concerns you may have.
Visit our Design Process page for more details or call us on 01323 890079 to arrange an appointment.