The popularity of blue and green kitchens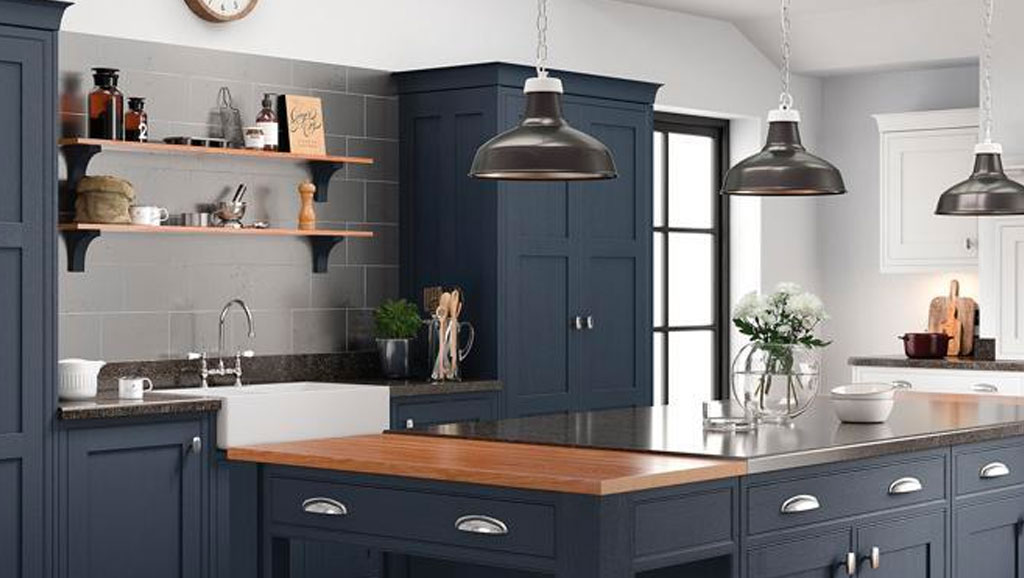 Last year it was blue, this year many are opting for green. Blue and green kitchens are extremely popular. There are many shades of blue from the classic blue of the evening sky to the delicious soft denim blues through to the more intense cornflower hues.
If you look at the psychological properties of colours, blue is the colour of the mind and thought to be soothing. Lighter, soft blues will calm the mind and aid concentration while strong blues stimulate clear thought, so it is hardly surprising in these days of uncertainty that blue has been a favourite of many.
Living on the coast, we know that people walk by the sea to de-stress and reduce anxiety, so to have blue in your kitchen is to enhance the power of colour and use it to your advantage. If you have children who use the kitchen for homework or if you use the space to work, blue will encourage thinking and promote serenity.
Colour is an important element in interior design, and it affects our thoughts and feelings, but the kitchen colour for autumn seems to have changed to a forest green.
Is this colour choice a reflection of nature? Green is a restorative colour and takes the stress out of daily life and is associated with growth. So perhaps we now need some green in our lives to manage these lockdowns with renewed vigour. We noticed that it was the colour of choice for Ben Fogel in his new kitchen.
What can we assume from these new strong colours? Well, you can play it safe with more neutral colours, but you can also be bold and daring with blue and green kitchens! 
At Claremont Interiors, we are full of creative ideas for your kitchen. Why not put us to the test. Our showroom, albeit it small, is packed full of door and colour samples, ideas for worktops and some great design ideas you could only get from an independent kitchen showroom.
We work with our customers and listen to your ideas and what you require from your kitchen investment. We work with natural materials, man-made and recyclable. We use specialist suppliers whose kitchens are only available to independents, and we also make our own bespoke kitchens at our factory in Newhaven. There is really nothing we can't do from curved units to reclaimed wood.
If you are looking for a unique kitchen that will last you years and reflect your personality and style, then please give us a call. We can book you in for a private consultation where we social distance and can take time to discuss your new kitchen project. Ring Bianca on 01323 890079.