Claremont Interiors is owned by Bianca and Malcolm Webb who established the business in 1985 making and installing kitchen cabinets. The team now includes both sons, Keifer and Kieran and a dedicated team of employees at their factory and Seaford showroom.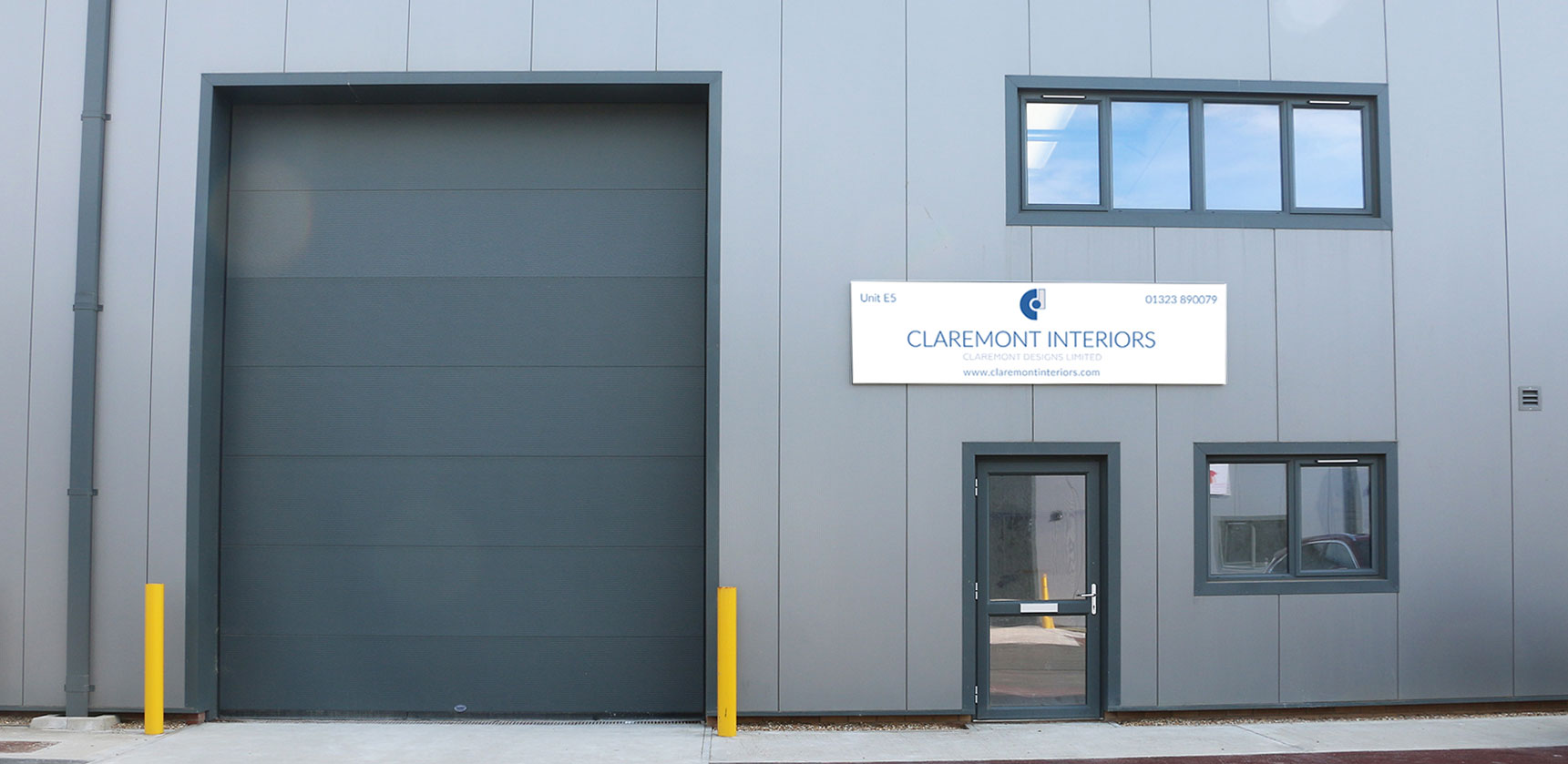 Their unique designs and made-to-measure furniture is manufactured locally at their new factory on the Eastside Business Park in Newhaven. On-site, they now produce solid surface worktops as well as cabinets in a wide range of designs and finishes.
The showroom is an excellent base for the design and admin team who take time to listen to your initial ideas, as well as your hopes and dreams. The team work on a range of home projects from kitchens and bedrooms to home offices and fitted living room furniture, bathroom and cloakroom cabinets.
Meet the team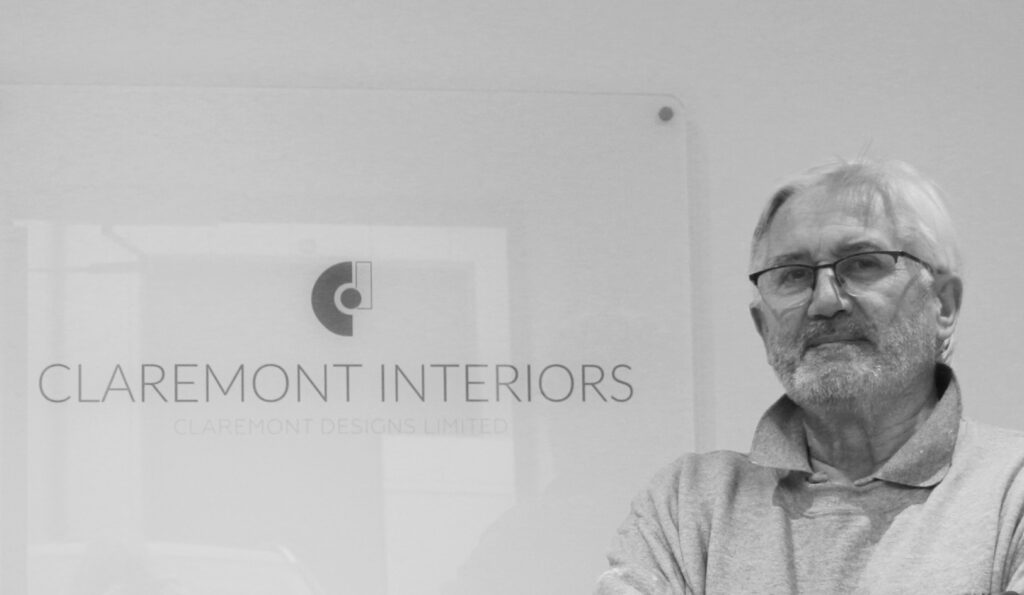 Malcolm Webb – Director
Malcolm is a structural engineer and fully-qualified craftsman. His passion for producing high-quality products in both natural materials and modern finishes has seen the ranges they offer expand in both functional design and materials. The bespoke carcasses are perfectly produced on site by skilled craftsmen.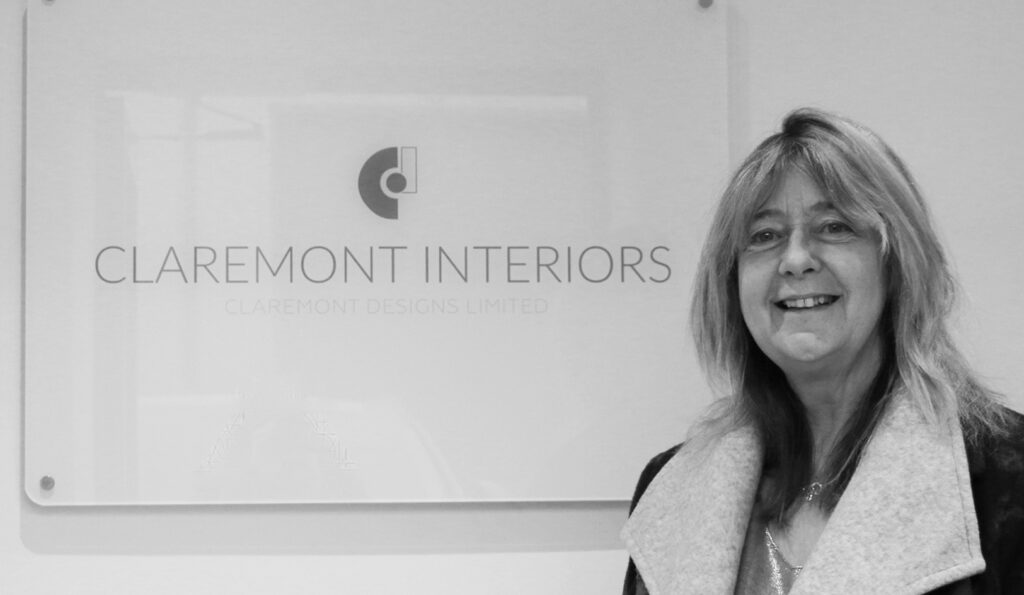 Bianca Webb – Director
Bianca is the company's chief designer who has a real flair for knowing what the customer requires and can translate that into a design sketch and guide you through the rest of the design journey. Bianca studied Design and Technology, and her designs are both beautiful and practical incorporating unique storage ideas and cutting-edge design elements.
Kieran and Kiefer Webb – Management Directors
Having grown up surrounded by kitchen designs, cabinet making and machinery, it was no surprise that both sons qualified as joiners and carpenters. With their City Guilds qualifications, they have become an integral part of the business and offer exceptional customer service. As highly qualified installers, they develop new ideas and solutions and are great company ambassadors.
How we work
Clients return time and time again following a house move or a new extension. Some of our clients have been with us since our beginnings. The majority of our projects are family-sized kitchens, but more recently fitted bedrooms have increased in popularity, and there has been a lot of interest in bespoke home offices since Covid-19.
We make the majority of our own cabinets and worktops. We can therefore design and install to whatever size project you have in mind.
Following the design, our carcasses and doors will be manufactured into traditional styled kitchens and bedrooms; painted Shaker styled units or very modern contemporary designs that look fantastic with or without handles.
Our company will soon be introducing new, energy efficient machinery to allow us to expand our product lines; create more innovative forms, designs and colours for kitchens, bedrooms and home office ranges.
Whatever our customers require, Claremont Interiors has a way of designing and delivering a beautiful and bespoke kitchen or bedroom to fulfil your dreams.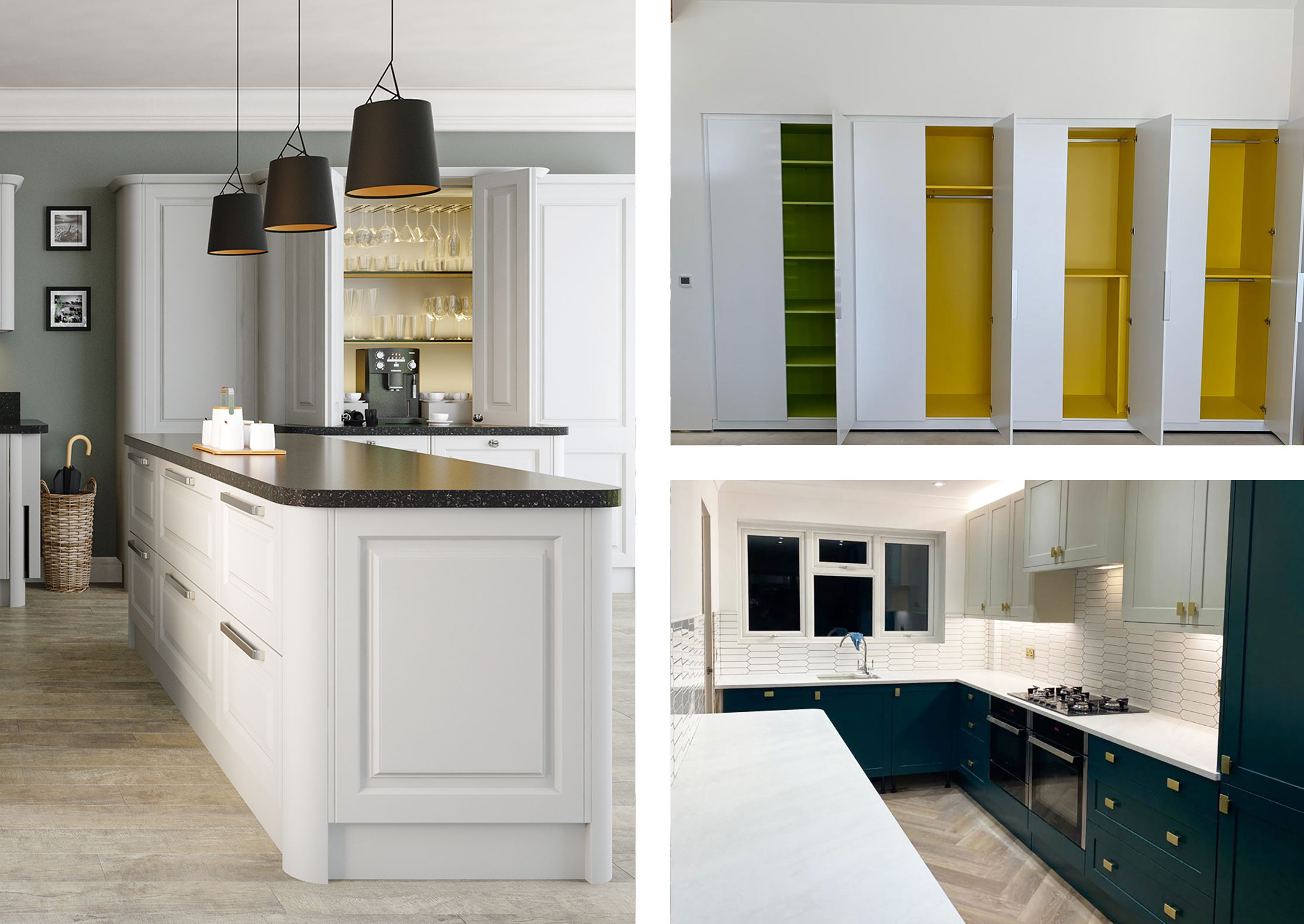 "We're so pleased. The units look fantastic and the quality of the workmanship was "top class". We are so grateful."

— Chris and Pat.
"We're so pleased. The units look fantastic and the quality of the We just wanted to say a huge 'thank you' for our beautiful revamped kitchen. We absolutely love it!! So much so, I don't want to cook incase it gets dirty! Your lads, Kieran and Kiefer are an absolute credit to you! It was like having our own boys here, and their work is amazing.workmanship was "top class". We are so grateful."

— Valery and Peter.