Painted and matt kitchens
Painted kitchens – to order in your shade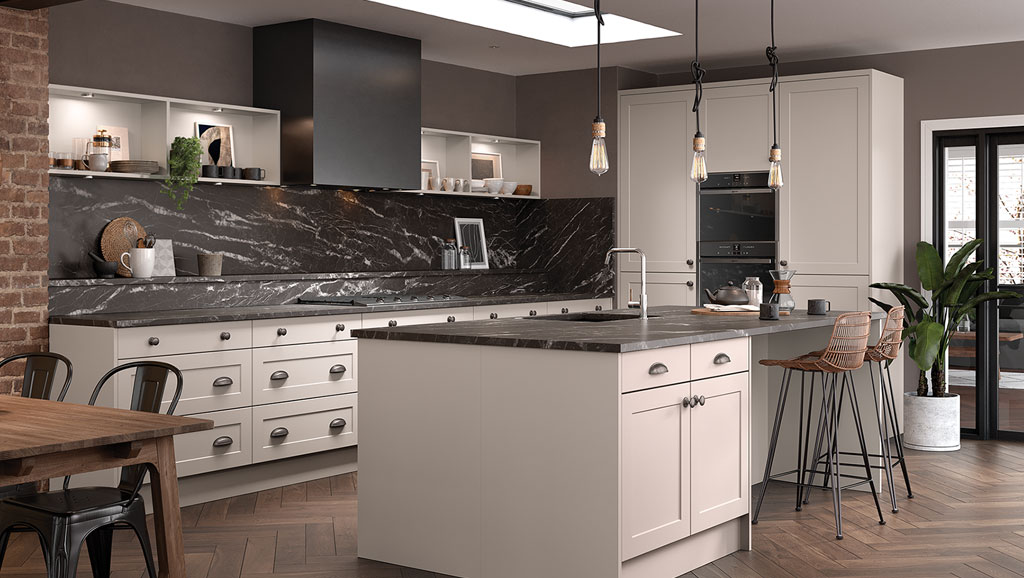 Kitchens have really moved on over the past few years. Who would have thought you could now order your kitchen in virtually any shade on the planet. There is now nothing stopping you ordering sleek and sophisticated or painted timber in your preferred colour.
Investing in a new kitchen is quite a commitment and researching what you want is not easy in these uncertain times. Our showroom is open for appointments and can be exclusively booked, so you do not have to worry about choosing colours, doors, worktops or discovering how the soft-close doors work in safety.
A painted kitchen to suit your style
Whether you want to match your kitchen colour to your style of home or your personality, then we have both the ranges, and the colours in gloss, matt, textured or wood grain effects. You can choose from the latest handleless drawers and cabinets or enhance your design with the latest handles in polished chrome, distressed pewter or antique copper finishes. There are endless permutations to choose from.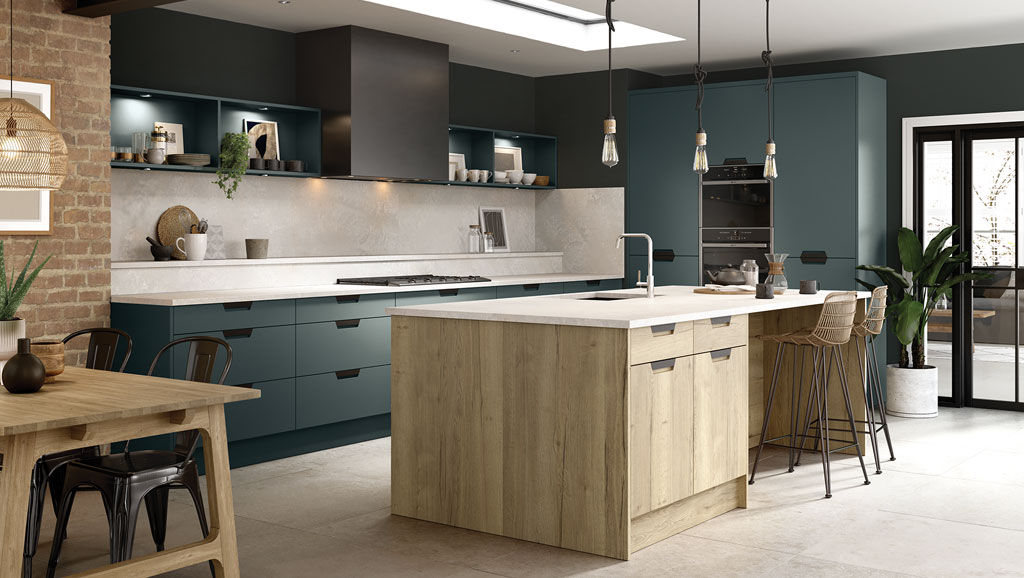 Warm colour palettes or cool palettes
The cool paint palette has been a real winner and features predominantly greys and blues including smoke blue and chalkstone.
The warm paint palette includes the gorgeous cashmere, fashionable greens, greys and a stunning decadent lava.
The advantage of talking to kitchen designers is that we have years of experience, and can advise you of the combinations that work well for the size and setting of your kitchen. There are natural matt finishes of mussel and oak, or light grey and oak or mussel and natural worktops. Whether you want a traditional, classic or chic look, there is a door style and colour palette to give your kitchen a new lease of life and be the envy of your friends.
High gloss kitchens or dynamic matt
Whatever your preference, high gloss or matt, or if your kitchen is large enough, a combination of the two. High gloss doors are well suited to customers looking for a sleek modern kitchen, and our cutting-edge designs make a very bold statement. Complemented with the right worktops and accessories, both high-gloss and matt are easy to clean, durable and perfectly on trend for 2021 and beyond.
Traditional painted kitchens or stained timber
Timber grows naturally and is available in a range of colours which can be washed, stained or painted. The beauty of natural wood is in the grain, and different woods have very different properties.
Some of the painted kitchens use woods which are less well-known for their natural aesthetic beauty but which are tough hardwoods and ideal for cabinet making.
Woods like oak can be bleached in varying tones and look great in a pale light oak or stunning, as a warm pale grey.
As we mentioned previously – the choice of colour, tints, shades and paints is a very personal one. A visit to our factory showroom in Newhaven to view our wide selection of doors is well worthwhile and will give you a much better idea of what can be achieved when choosing a colour or finish for your next project. Call us on 01323 890079 to make an appointment.